Join the ZCares Team during the month of March to support The Idaho Food Bank!
This year's event will be made up of four parts:
Food Drive
Fund Drive
Volunteer Day at The Idaho Food Bank
At-Home Family CANstruction Competition
Food Drive
There will be collection boxes at the office, so please bring in items throughout the month. Remote workers can collect items at their homes and Michelle and Sabrina will come around and pick them up at the end of the month!
Food Collection Themes by Week:
Week One – Boxed Food Items
Week Two – Canned Food Items
Week Three – St. Patrick's Day – bring in green items (green labels, green boxes, etc.)
Week Four – Personal Care Items
Fund Drive 
Monetary donations can be made directly to The Idaho Food Bank using this link. Zasio will match employee fundraising efforts, dollar-for-dollar, up to $1,000!
Actual URL: https://idahofoodbank.org/zcares-food-funds-family/

Food: Every donation counts! In 2020 we brought in 526 lbs. of food.
Funds: $1,000 *Zasio will match our fundraising dollar-for-dollar up to $1,000.
Volunteers: Nine volunteers on March 16th.
CANstruction: Let's get some creative CANstructions to share!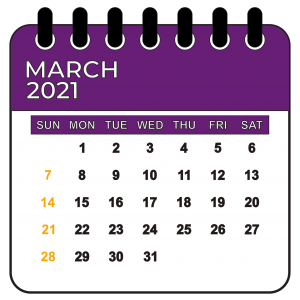 March 1st – Food and fund drive begins
March 16th – ZCares volunteer day at The Idaho Food Bank
March 24th – CANstruction due
March 31st – Food and fund drive ends
April 1st – CANstruction winner is announced!
Volunteer Shift
We're looking for nine volunteers to help out at the food bank on March 16th! Friends and family are welcome to help here too. Facemasks are required during the whole shift, and volunteer shifts are limited to 20 people.
Date: March 16th
Time: 6:00 – 8:00 p.m.
Registration: Everyone is required to sign up individually, please follow this link: http://zasio.idahofoodbank.volunteerhub.com/ and scroll down to the SIGN UP button and follow the instructions.
Location: The NEW FACILITY is located at 3630 E. Commercial Court, Meridian 83642
At-Home CANstruction Competition
Gather your at-home crew and get ready to compete in the employee CANstruction contest!
Rules
Photos of your CANstruction and crew are due by March 24th and will be loaded into a voting platform. The structure with the most votes by March 31st wins a pizza delivery night! The winner will be announced on April 1st.
Any type of non-perishable building materials may be used but the structure must stand alone (i.e., no building a support and just filling it out with a few items).
Spouses, kids, roommates, etc. are encouraged to participate since the prize is pizza delivered to your home, for your CANstruction team!
If you have any questions, please contact Michelle – michelle.lynch@zasio.com.